Best Piano Movers Waterloo: For the vast majority of people, their piano is quite possibly their most valued possession. So, getting it moved without harm is one of their main concerns during moving time. Moving instruments, particularly pianos, is no small feat. It is a challenging task to move a piano, regardless of whether you get any help. Pianos are large, heavy, and delicate instruments that need care and attention during transportation.
If you try to move a piano yourself, you run the risk of damaging the instrument or injuring yourself. That's why it's always a good idea to hire professional piano movers Waterloo who have the equipment and expertise to move your piano safely. Pianos are not only musical instruments but also valuable family heirlooms and investments. Moving pianos can be expensive. In Waterloo, there are companies that provide affordable prices to do such tasks.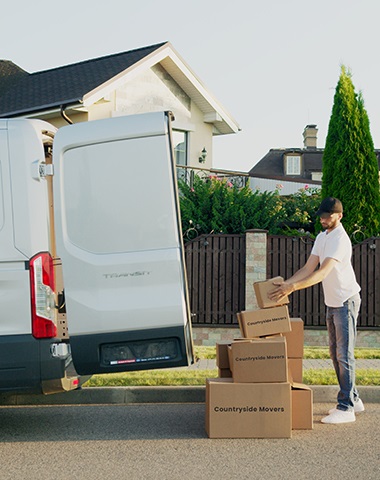 There are several piano movers in Waterloo that use special equipment and techniques to transport these bulky pianos. Countryside Movers is a reliable and cost-effective name among the top-rated piano moving companies in Waterloo, Ontario (Canada). The team at Countryside Movers is professional and has the expertise, equipment, and experience to move your piano safely and efficiently.
Moving a piano is not an easy task. It requires a lot of effort, time, and resources. If you try to move your piano on your own, you risk damaging your piano, injuring yourself, or damaging your property. Hiring piano movers in Waterloo ensures that your piano is moved safely, and you don't have to worry about any damages or injuries.
Precautions should be taken while moving pianos to protect them from scratches, dents, and other damages.
Frequently Asked Questions
Benefits of Hiring Countryside Movers for Best Piano Moving Services in Waterloo
Hiring piano movers in Waterloo has many benefits. Here are some of the benefits:
Safety: Piano movers have the expertise and equipment to move your piano safely and securely.
Convenience: Hiring piano movers saves you time and effort. You don't have to worry about packing, loading, and unloading your piano.
Cost-effective: Hiring piano movers can be cost-effective in the long run. You don't have to worry about any damages or injuries, which can be costly to repair.
Peace of mind: Hiring piano movers gives you peace of mind knowing that your piano is in good hands.
In conclusion, moving a piano to a new address can be difficult. Weighing over 1000 pounds, the first concern for anyone will be how to lift it. Choosing the best piano moving company in Waterloo is the best and safest way to transport your piano. Our team of dedicated and experienced people provides top-notch services. With their expertise, specialised equipment, and attention to detail, you can be confident that your piano will arrive at its destination in the same condition as when it left.