Countryside Movers, Your Reliable Moving Company Cambridge Ontario
Top Moving Company Cambridge:
In today's fast-paced world, the need for professional packers and moving company Cambridge has become increasingly important. Moving from one place to another, whether it's within the same city or across countries, can be a stressful task. That's where we the Countryside Movers are here to assist you as
movers Cambridge Ontario
. We are the specialized moving service providers offering the expertise in handling the logistics of the entire moving process, ensuring a smooth and hassle-free transition. By hiring packers and movers, individuals and businesses can save valuable time and effort, as the professionals take care of every aspect, from packing belongings securely to transporting them safely to the new destination.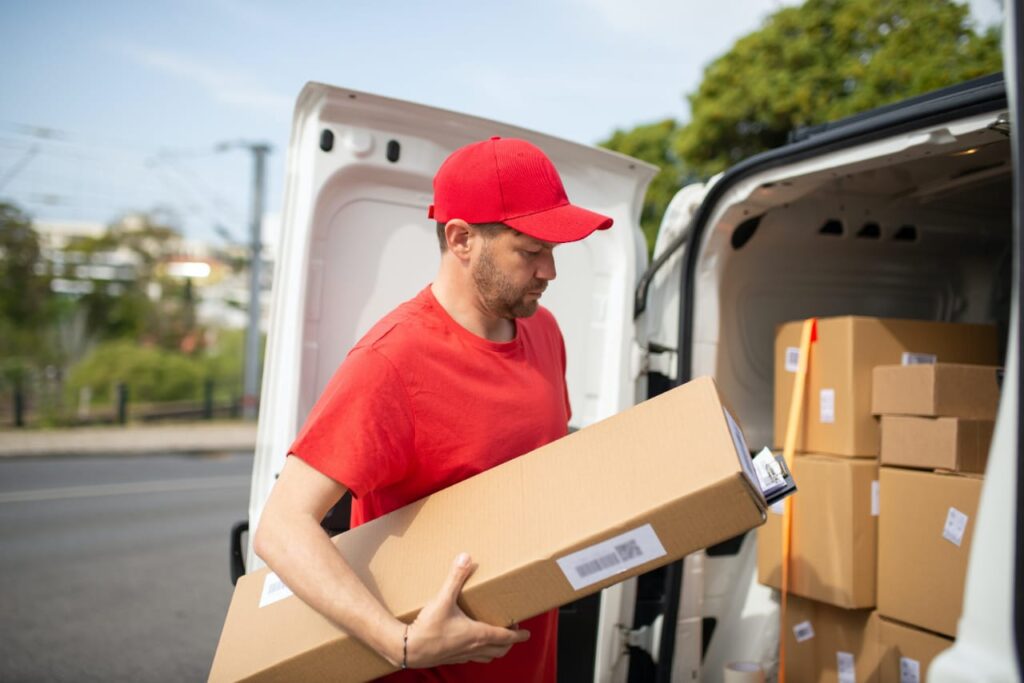 The importance of Countryside Movers Cambridge in your relocation plans lies in our ability to provide efficient and organized solutions, utilizing their expertise and experience to handle delicate items, bulky furniture, and valuable possessions with utmost care. With our assistance, individuals can focus on other important aspects of the move while having peace of mind that their belongings are in capable hands. From reducing the risk of damage to ensuring timely delivery, packing and moving services are invaluable when it comes to making the moving process seamless and stress-free.
Check Our Google Reviews by Our Reliable Customers: Click Here
Best Moving Company Cambridge Ontario, Trusted by 100+ Customers
Countryside Movers is your trusted moving company Cambridge Ontario. With our exceptional expertise and dedicated team of professionals, we offer comprehensive moving services to ensure a stress-free and seamless relocation experience. Whether you are moving within Cambridge or across Canada, we take pride in taking care of your belongings. Our specialized moving services are designed to handle the intricacies of relocating this essential space, making us your go-to choice for a smooth transition.
Professional Movers in Cambridge Ontario
At Countryside Movers Cambridge, our team consists of highly skilled professionals who approach every move with utmost care and attention to detail. From the moment you engage our services, our dedicated team works closely with you to create a customized moving plan that caters to your specific requirements. As one of the best movers in Cambridge Ontario, Our professionals are trained to handle each item with precision, ensuring their safe arrival at your new destination. At Trusted movers Cambridge, Our team of expert movers is equipped with the skills and knowledge to handle every aspect of your move efficiently.

Get Best & Reliable Moving Services in Cambridge
As a leading moving company in Cambridge, we prioritize customer satisfaction and deliver exceptional services tailored to meet your unique needs. Our team is committed to providing you with a seamless and efficient moving experience, backed by our years of expertise and attention to detail.
Reasons of choosing us among other movers Cambridge, Ontario - Assisting the precious clients
Initial Consultation: When you choose Countryside Movers Cambridge, we begin with a comprehensive consultation to understand your specific requirements. We assess the size of your move, discuss any fragile or valuable items, and create a customized plan to ensure a smooth relocation.
Professional Packing: Our highly trained team pays meticulous attention to packing each item to ensure their safety during transit. We use high-quality packing materials and techniques to secure your belongings, providing added protection against any potential damage.
Fragile Glassware and Utensils: Delicate glassware, fine china, and utensils require special care. We individually wrap each item with protective materials, using sturdy boxes and secure padding to minimize the risk of breakage.
Furniture: Our skilled movers disassemble furniture as necessary, ensuring every piece is carefully wrapped and protected during transportation. We use industry-grade moving blankets and shrink wrap to safeguard your furniture from scratches and bumps.
Appliances: From refrigerators and dishwashers to stoves and microwaves, we handle the relocation of your kitchen appliances with utmost care. We disconnect and securely pack each appliance, protecting them from any potential damage during transit.
Secure Transportation: Once everything is packed and ready to go, our expert team utilizes modern equipment and well-maintained vehicles for secure transportation. We take great care while loading and unloading your belongings, ensuring they reach their destination intact.
Unpacking and Setup: Upon reaching your new location, our dedicated team will carefully unload and unpack your items. We'll reassemble any furniture that was disassembled and ensure that everything is placed in the designated areas according to your preferences.
At Countryside Movers, we understand the importance of a smooth and stress-free move. Our dedicated team of professionals is committed to providing exceptional moving services in Cambridge, Ontario. Whether you require assistance with a residential or commercial move, we handle each relocation with meticulous care and attention to detail. Trust us with all your moving needs, and we'll ensure that your most cherished space is seamlessly transitioned to your new home. Contact Countryside Movers Cambridge today to experience a hassle-free moving experience tailored to your unique requirements.