Hire the Most Trusted and Best Moving Company in Waterloo - Countryside Movers
Best Waterloo Movers: Countryside Movers stands as the foremost packers and movers Waterloo, ON, specializing in flawless residential and commercial relocations. Our team of highly skilled professionals places utmost importance on the safety and security of your belongings throughout the entire moving process. We excel in the efficient handling of kitchens, ensuring delicate items like glassware and utensils are treated with the highest level of care. As the premier choice for Movers in Waterloo, we offer comprehensive packing and moving services tailored to meet your specific needs.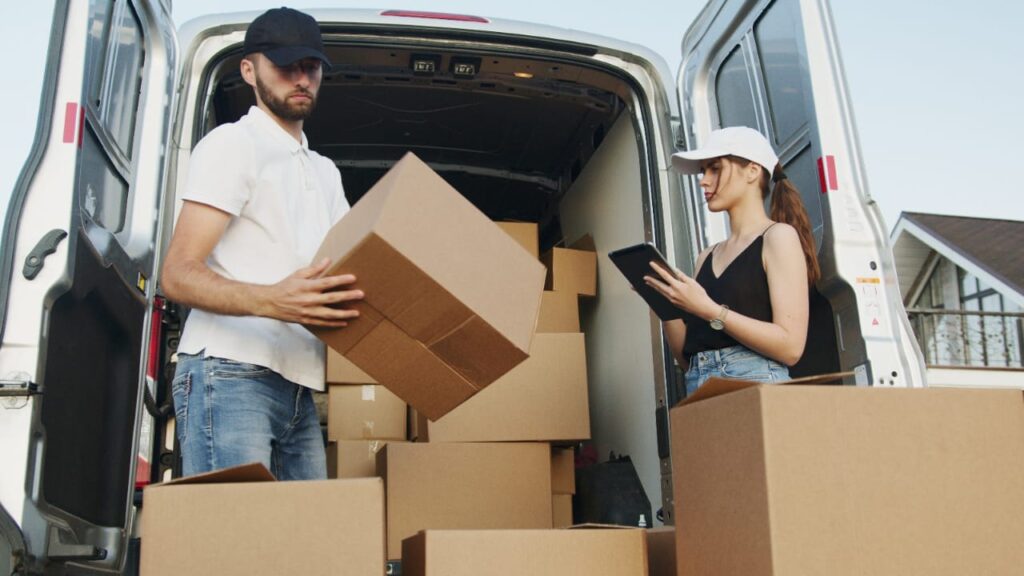 As a trusted movers Waterloo, we take immense pride in our commitment to professionalism and excellence. Our team is meticulously trained and equipped with the necessary skills and knowledge to handle every aspect of your move. Whether you are moving locally or across long distances, our efficient and reliable services guarantee the safe and timely arrival of your belongings at their destination.
Waterloo Moving Company: Your Trusted Partner for Stress-Free Relocations
When it comes to moving, Countryside Movers Waterloo is the trusted and preferred choice in Waterloo and the surrounding areas. With our extensive experience and unwavering commitment to customer satisfaction, we have established a reputation for delivering seamless moving experiences. Our team of skilled professionals understands the unique challenges associated with each move and strives to surpass your expectations, ensuring a smooth transition to your new location. At the best Waterloo Moving Company, we understand that each move is unique, which is why we provide customized solutions tailored to your specific requirements. Our comprehensive packing and moving services cover every aspect of the relocation process, ensuring a hassle-free experience for our clients. From carefully packing fragile glassware to disassembling and reassembling furniture, we handle every task with meticulous care and precision.
Check Our Google Reviews by Our Reliable Customers: Click Here
Moving Companies Waterloo: Tailored Solutions for Every Move
Professional Assessment and Planning: At moving companies Waterloo, our expert team conducts a thorough assessment of your belongings, taking into account their size, fragility, and any special requirements. This enables us to develop a detailed plan, ensuring a smooth and efficient packing and moving process.
Secure Packaging: We understand the importance of proper packaging in safeguarding your valuable possessions during transit. Our skilled packers employ high-quality packing materials and techniques to securely wrap each item, including delicate glassware, utensils, and other fragile belongings.
Furniture Disassembly and Assembly: For trouble-free transportation, our team can disassemble and pack your furniture, meticulously labeling each component to ensure easy reassembly at your new location. We handle all types of furniture, from large cabinets to intricate pieces, with the utmost care and expertise.
Loading and Transportation: With our meticulously maintained fleet of vehicles, the team at the best moving companies Waterloo guarantees the safe loading and transportation of your belongings. Our experienced drivers are well-versed in the best routes and traffic conditions, ensuring prompt and secure delivery to your new destination.
Unpacking and Set-Up: Upon arrival at your destination, our team of moving companies in Waterloo will carefully unload and unpack your belongings, ensuring they are placed in their designated areas. We can also assist with furniture assembly and set-up, making your new space functional and comfortable.
Local Moving: Effortless Relocations within Your Community
At Countryside Movers Waterloo, we understand the unique challenges associated with local moves. Our local moving services are tailored to the specific requirements of residents and businesses within the same city or community. With our experienced team's knowledge of the local area, traffic patterns, and logistics, we efficiently plan and execute your move, guaranteeing a smooth transition to your new location. For relocations spanning across provinces, Countryside Movers a Waterloo Moving Company offers reliable long-distance moving services Waterloo. Whether you are moving to a neighboring province or a different region within Canada, our dedicated team handles every aspect of your move with precision. From expertly packing your belongings to ensuring their safe transportation, we prioritize the timely delivery of your goods, providing you with peace of mind throughout the entire journey.
Cross-border Moving: Seamlessly Transitioning Across Borders
When it comes to cross-border moves, Countryside Movers Waterloo possesses the expertise to navigate the complexities involved in international relocations. We understand the intricacies of customs and border regulations, ensuring a hassle-free and compliant move. Our team works closely with you to plan and execute every detail, from documentation to logistics, guaranteeing a smooth transition as you cross borders and settle into your new home.
Get Long-Distance Moving Services with Movers Waterloo
For those embarking on long-distance moves, Waterloo Moving Company provides comprehensive and reliable services to ensure a seamless transition to your new country. We understand the unique challenges associated with international relocations, including logistics, customs requirements, and language barriers. Our team works closely with you to create a personalized moving plan, ensuring your belongings are expertly packed, transported, and delivered to your new international destination with utmost care and efficiency.
Countryside Movers Waterloo is your trusted partner for all your packing and moving needs in Ontario, Canada. With our dedicated team of professionals, we provide exceptional service for local, long-distance, cross-border, and international relocations. Our commitment to meticulous planning, secure packaging, and efficient transportation ensures that your belongings reach their destination safely and on time. Experience a stress-free move with Waterloo Moving Company, where we prioritize your satisfaction and deliver exceptional results for every type of move, regardless of the distance or borders involved.